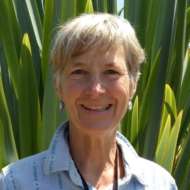 Katarina Tawiri is the curator of Manaaki Whenua's live ethnobotanical plant collection. She also manages the associated websites and social media platforms. Her main focus is on providing weavers, iwi and researchers with information, resources and support in the area of traditional textile fibre plants including harakeke, wharariki, tī kōuka and aute.
This user account status is Approved
This user has not added any information to their profile yet.