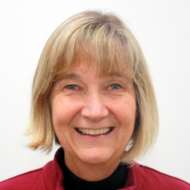 Adrienne Stanton is the Collection Manager for New Zealand Fungarium (PDD) Te Kohinga Hekaheka o Aotearoa, at New Zealand's environment-focussed government research institute Manaaki Whenua – Landcare Research. She is a councillor of the national mycological society, the Fungal Network of New Zealand. Her research interests are natural history collection curation and management, forest ecology and forest restoration science. Away from work, she is actively involved with a local stream restoration project as a councillor of Friends of Oakley Creek Te Auaunga.
This user account status is Approved
This user has not added any information to their profile yet.