Harakeke (flax) from the National New Zealand Flax Collection as seen from a drone. (photo Brad White, Manaaki Whenua)
Manaaki Whenua's Pā Harakeke
Well, we got through May 2020 and are now at level 2 and Covid-19 has affected all of us in one way or another.
We might have experienced moments of reflections.
I reflected on what thoughts are sparked within people when visiting the Manaaki Whenua living plants collections (pā harakeke (Phormium spp.), māra kūmara (Ipomoea batatas), tī kōuka (Cordyline spp.) collection, aute (Broussonetia papyrifera) collection).
Here are the two questions I sent to a few regular visitors:
What information and inspiration did you take from Manaaki Whenua's living plant collections that you were able to incorporate into your work?
What sense of wellbeing or hauora did you take from Manaaki Whenua's living plant collections that added to the experience of your day?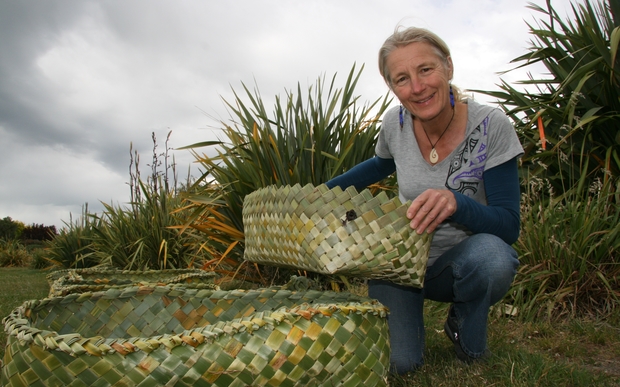 Mihi Adams, weaver
Learning about the different characteristics of each plant when processed into weaving strips, this gives me an idea of how my final piece of work will look like when created.
Being amongst the flax collection gives me a feeling of relief, it calms my emotions and makes me forget about my worries or thoughts. It's such a calming and therapeutic area.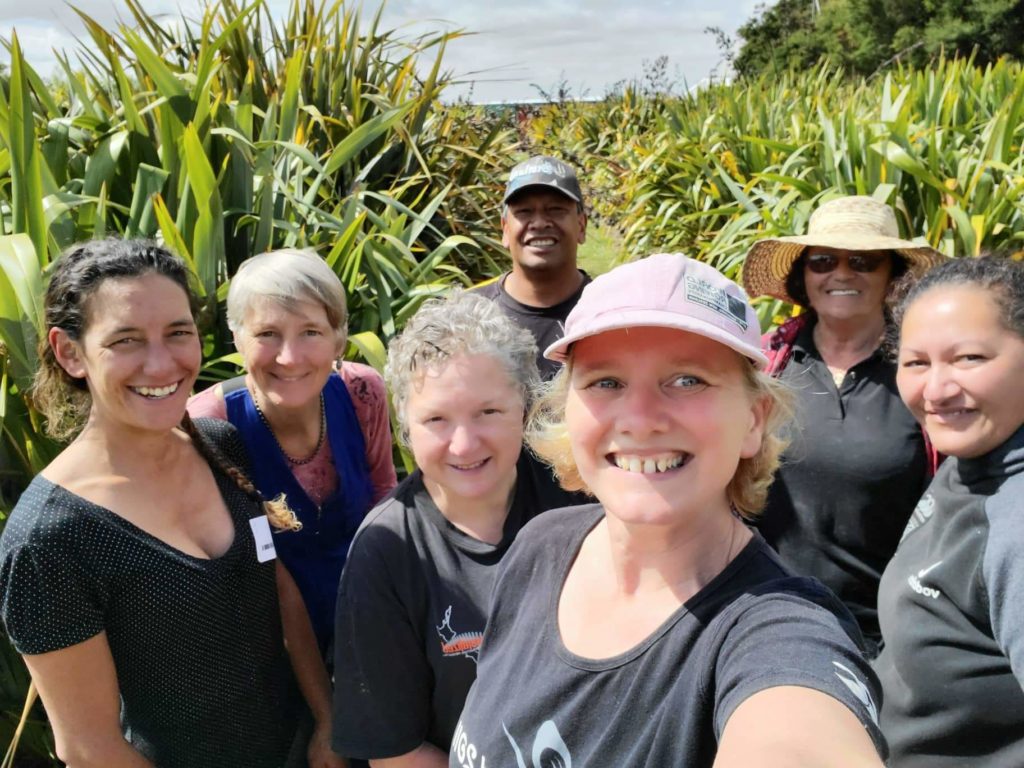 Rita Baker, weaver
Not so much incorporate (just yet) but that the same plants may grow differently in various locations and that this may alter their actual properties – such as muka content or how easy it is to extract or the size or even colour of the rau [a single flax leaf]. For future projects, this would be interesting to see how they react in different soils and how I can make use of those differences when I finally establish my own pā. Not all is as it seems :-)
This is a weaver's heaven – that is the first thought that comes to my mind and with every visit, I feel the same, a sense of peace and utter calm and the world outside just disappears. It really calms me and my thoughts down and lets me focus the clutter in my brain.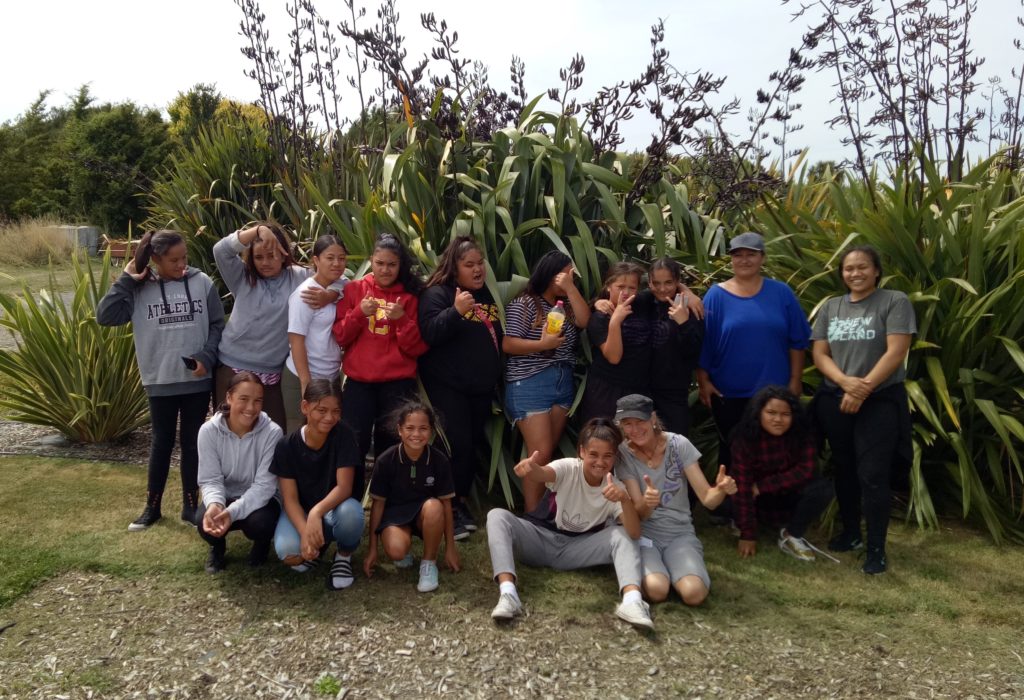 Ida Anderson, weaver
I learned how to cut the harakeke and to respect the plant for what it is. Harvesting properly allows me to use the bush for years to come.
It is like a healing process to be amongst the harakeke bushes. My weekly visit to Manaaki Whenua's pā harakeke is like a weekly "fix" for my mind and body.
Hana Walton, kaitiaki
Working in the pā harakeke opened up the amazing world of ethnobotany. How plants have formed cultural practices and the value of these relationships between plant and human I have found very inspiring and has helped me to fall "in love" all over again with Te Ao Māori. The techniques of harvesting and cleaning up harakeke have allowed me to "have conversations" with the natural world.
It's exciting that most others that have worked alongside us within the pā harakeke have a similar feeling of mental clarity and spiritual ease when spending time around the harakeke.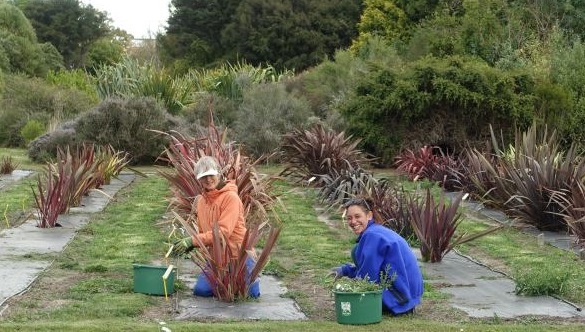 My gratitude goes to the four beautiful women, who have taken the time to share openly their experiences of their visits to Manaaki Whenua's living plant collections.
Ngā mihi aroha me te hauora ki a koutou!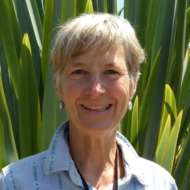 Katarina Tawiri is the curator of Manaaki Whenua's live ethnobotanical plant collection. She also manages the associated websites and social media platforms. Her main focus is on providing weavers, iwi and researchers with information, resources and support in the area of traditional textile fibre plants including harakeke, wharariki, tī kōuka and aute.